Norton children and parents have Christmas
all sewed up
Christmas trees of Y5 & 6 children will look even more impressive this year thanks to the creative talents displayed by parents and children at the Christmas themed Sewing Workshop. Over the course of 17th December, fueled by mince pies, more than 20 parents worked alongside their children to produce almost 100 felt decorations. Here are some examples.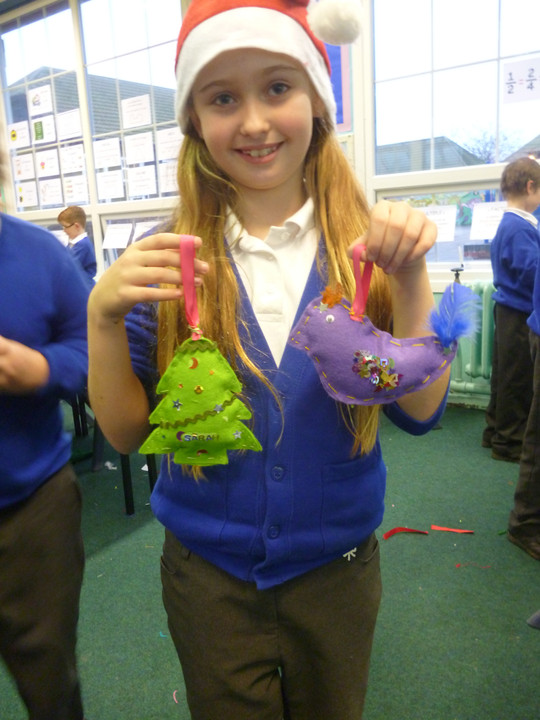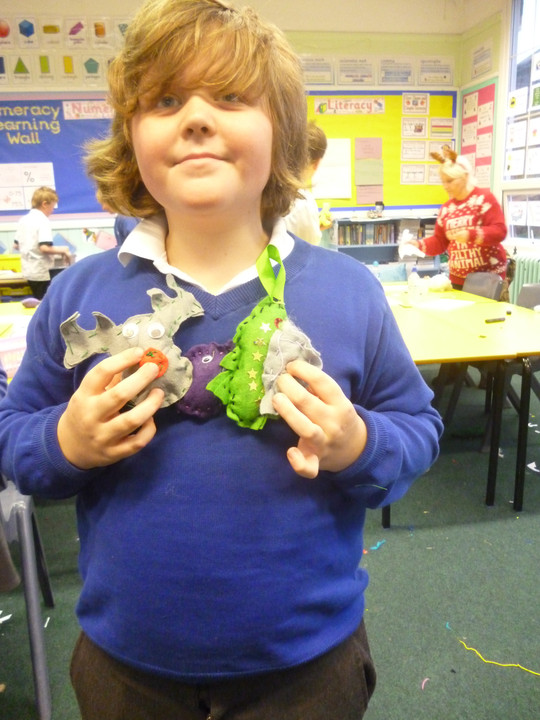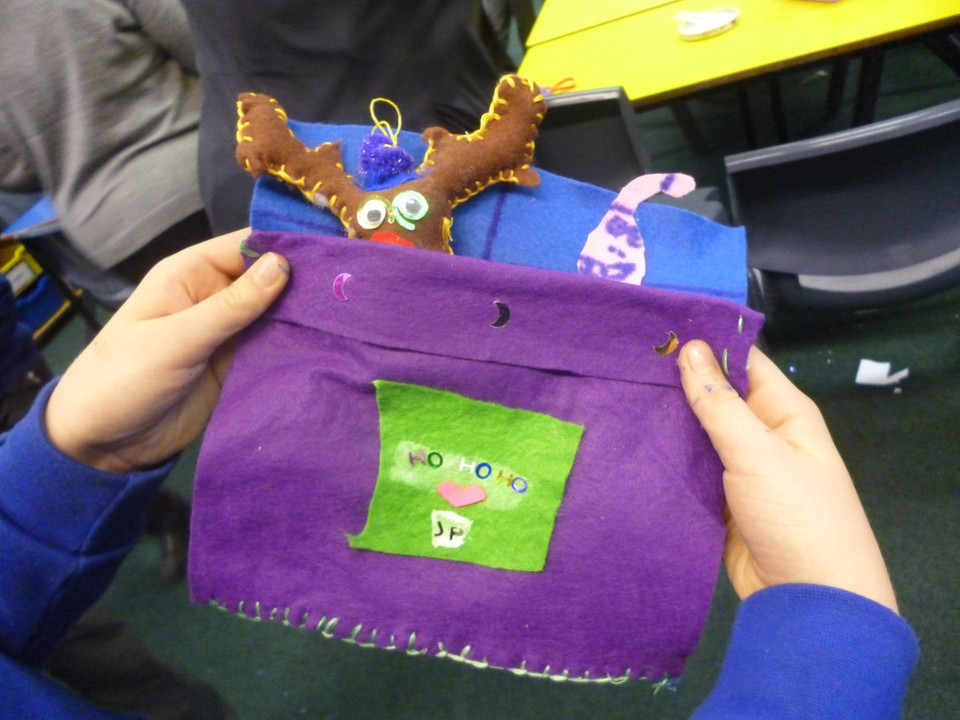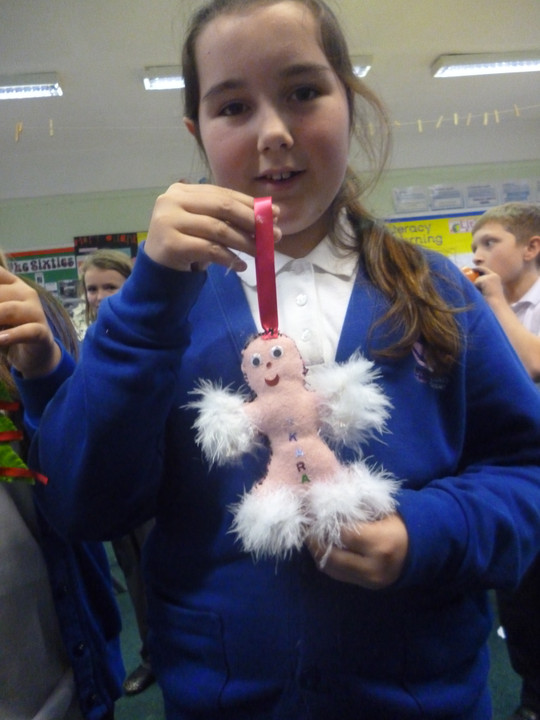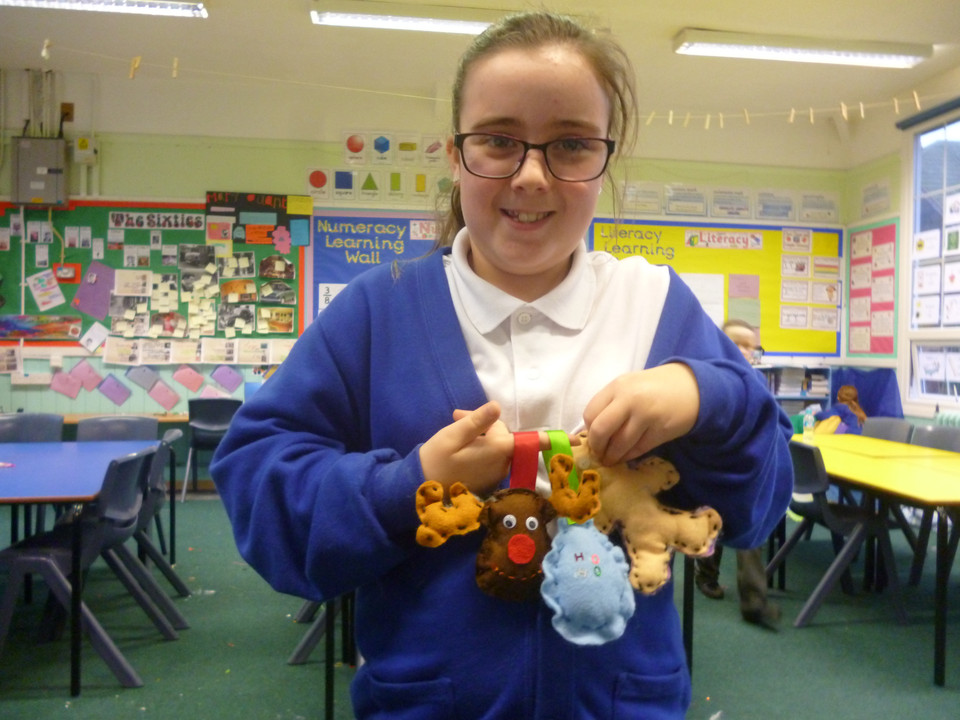 KS2 festive show provides Christmas spirit
Wednesday 17th's evening performance of the KS2 Christmas production delighted a capacity crowd in the KS2 hall. A retelling of the birth of Jesus was punctuated and complemented by a festive, and at times moving, selection of contemporary and traditional Christmas songs. The children excelled themselves with their singing and it can't go without mention that many of the actors had to stand in at the last minute for children that had become unwell between the end of school and the evening's performance. They were all a credit to the school and their families.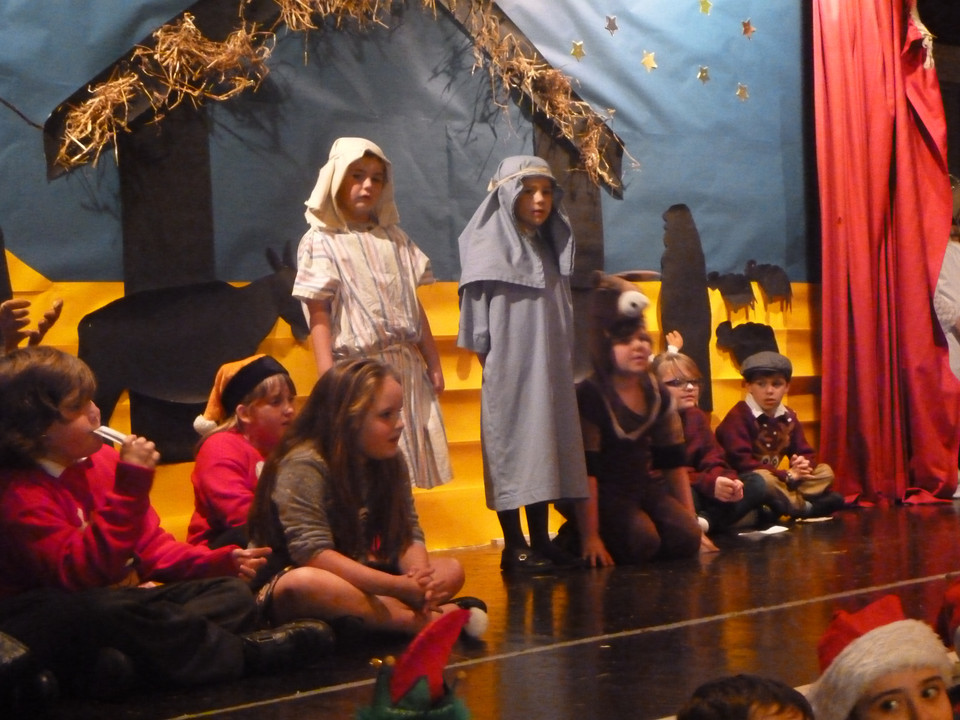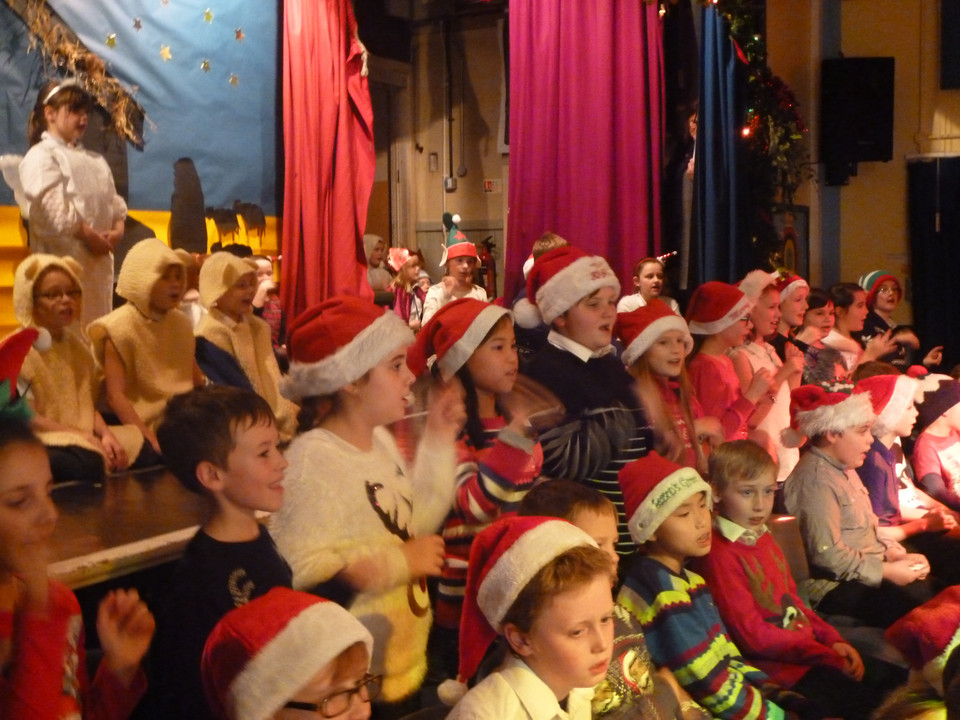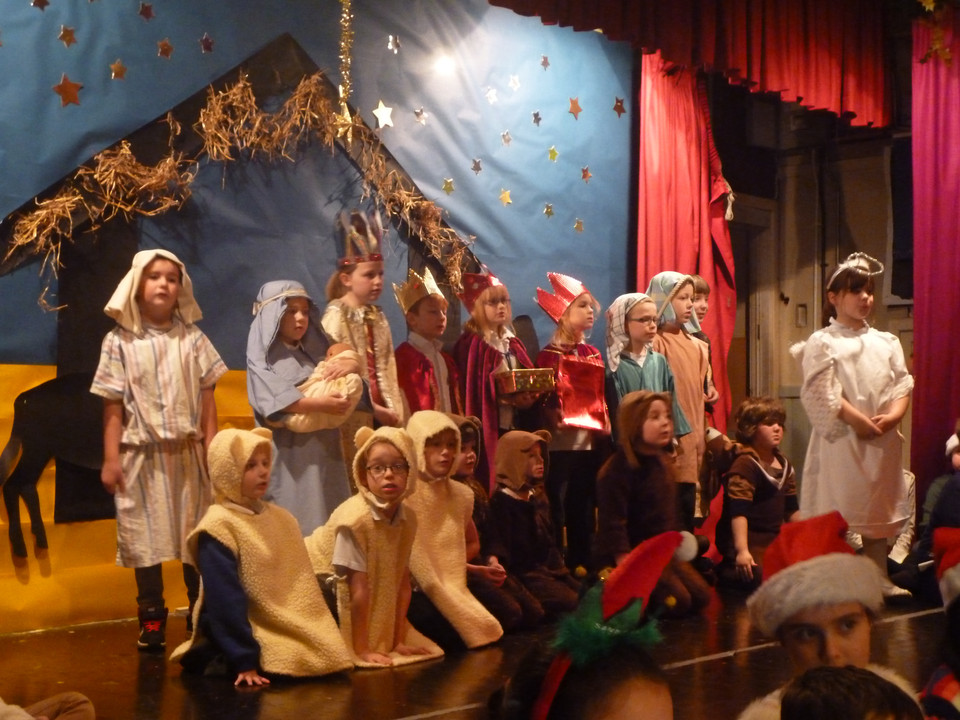 A Message from Mrs Amos
I do hope that you all have a fantastic Christmas and 2015 begins well for you. Don't forget that school closes at 2pm on the 19th December and re-opens on Tuesday 6th January.

Aston Villa legend Gordon Cowans visited our school on recently to officially open the new football pitch dugouts. More information on The Aston Villa Website